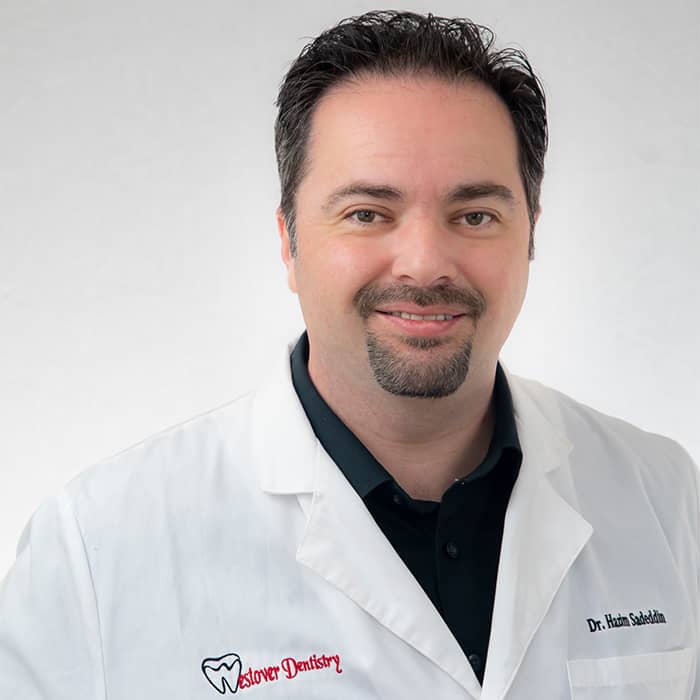 Dr. Sadeddin graduated from dental school in 2003. He then completed two years of postdoctoral training – one year at General Practice (GPR) in St. Mary's Hospital in Connecticut followed by a second year at Carolina's Medical Center in Charlotte, North Carolina.
In 2008, Dr. Sadeddin completed the Medical College of Georgia AAID MAXI-COURSE in Implant Dentistry. The Maxi-Course is amongst the most respected and comprehensive training programs in implant dentistry. Offered in University settings throughout the US and internationally, the course presenters include renowned university faculty, world-class clinicians, and the country's top authorities in implant dentistry.
In early 2013, Dr. Sadeddin passed all the requirements to become an Associate Fellow of the American Academy of Implant Dentistry (AAID) and received his credentialing in October of 2013. Dr. Sadeddin has treated patients using Invisalign for the past 5 years and has been named an Invisalign Preferred Provider.
His passion and commitment to dentistry, along with his advanced technical skills, enable him to offer aesthetically pleasing and efficient dental care while always keeping his patients' comfort in mind.